The Canada national soccer team played its first-ever game back in 1912. The greatest success in this team's 109 years' long history happened in 1986 when they took part in the Mexico World Cup. Thirty-five years later, they're trying to do it again. So, the big question is can Canada qualify for the 2022 FIFA World Cup?
Canada World Cup Odds
Canada to Qualify for the 2022 World Cup (501.00)
The next World Cup is to take place in Qatar in November/December next year. At this moment, we still have no idea which 32 teams will compete for the trophy in the final tournament.
The reason is that the qualification campaign has only started to heat up. This goes especially for the North & Central America sector of the qualification.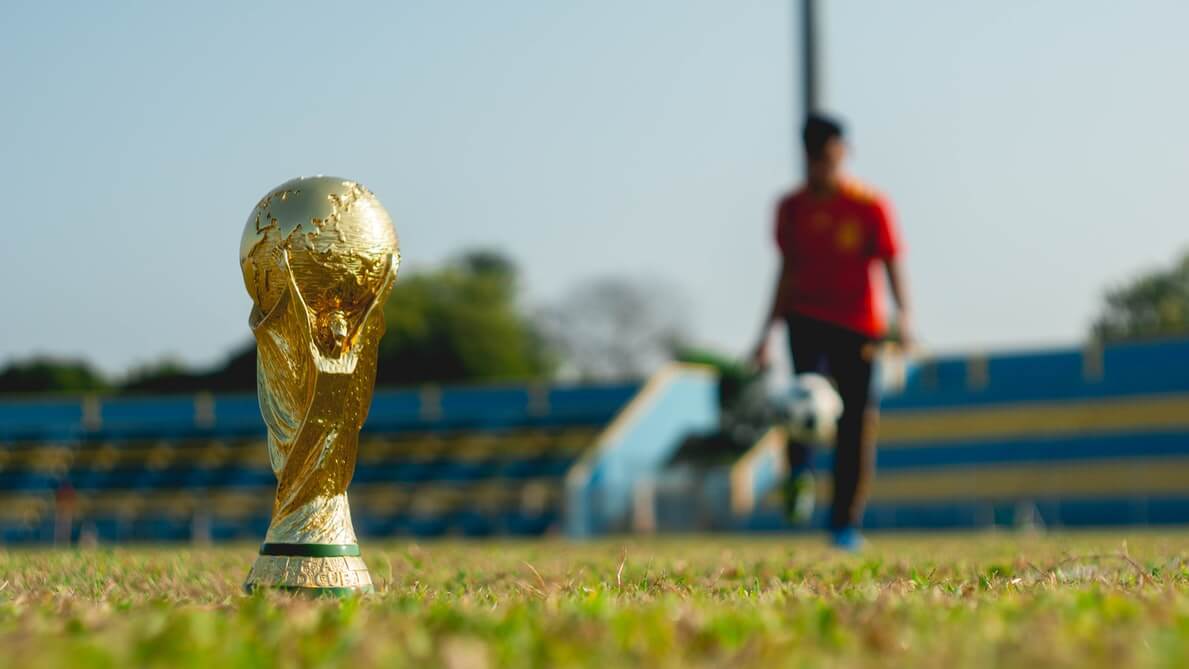 How Difficult is Canada's Qualification Group?
There are eight national teams in the North & Central America Qualification group, namely:
Canada
Costa Rica
El Salvador
Honduras
Jamaica
Mexico
Panama
United States
The teams that finish in the top three positions are guaranteed tickets to the World Cup in Qatar. The team that finishes fourth will have to take part in a qualification playoff tournament later on.
Why are Canada's Odds So Long?
The odds of 501.00 for Canada to qualify for the 2022 World Cup do seem a bit long. However, there's a reason behind this. The fact is that there are at least four teams in this group that seem significantly stronger than Canada.
Let's start with Canada's southern neighbor, the United States. It appears that the USMNT has never had such amazing players on the roster – Pulisic, Reina, Dest – to mention a few.
Then, there's also Mexico, a team that always seems to have amazing players in the squad. Wolverhampton's striker Raul Jimenez is probably Mexico's best player, but there's plenty more talent in this team.
Those two teams are likely to finish in the top two spots, while the #3 position is probably being contested between Jamaica and Costa Rica.
If one of these fails, Canada will have a good chance to leapfrog them. However, for that to happen, Canadian players need to step up.
Best Canadian Soccer Players in 2022 World Cup Qualification
FIFA released their latest rankings of the national men's soccer teams on 12 Aug 2021, when it was revealed that Canada has moved up 11 positions. At the moment, this team is sitting in 59th place.
Not great, you might think, but Canada's never been too high on the list. In fact, this nation's best ranking was #40, which happened back in December 1996.
The reason behind the latest move in the rankings is the fact that there are some emerging superstars on Canada's roster. The obvious example is Bayern Munich's left-back Alphonso Davies.
Alphonso Davies – Canada's Key Player
According to data from Transfermarkt, Davies is the most valuable left-back in the whole world. His value is estimated to be over 105 million CAD. Born in 2000, he's been one of Bayern's key players since his teens.
Davies is praised for his pace and defensive abilities, but when needed, he can take the role of a playmaker. That's exactly what he will need to do in his national team in order to help them win games.
Atiba Hutchinson – Canada's Captain
The biggest problem with Canada's current squad is that their midfield isn't particularly great. Sure, their captain Hutchinson plays in the center of the pitch, but he's turning 39 this winter.
He surely does have plenty of experience to help out his team, but his stamina could pose a serious problem against physically dominant opponents.
Cyle Larin – Canada's Best Forward
Dwayne De Rosario holds the record for most goals scored in Canada's jersey, with 22 international goals. Cyle Larin is the most successful scorer in Canada's current squad with 18.
Can he break the record during this qualification campaign? Sure, he can! The 26-year-old has been in sensational form, both when playing for Canada and when playing for his club Besiktas.
Will Canada Qualify for the 2022 World Cup?
Even though Canada does have a couple of amazing players on the roster, the fact is that overall, this team isn't as good as many of its rivals.
Still, in order to qualify for the 2022 World Cup, Canada doesn't have to be better than everyone. This team just needs to finish among the top four. Such a scenario definitely sounds plausible, even though online bookmakers think otherwise.
The odds on Canada appear to be a bit disrespectful to this team. And that could backfire for the sportsbooks. If you put 10 CAD on Canada and they end up qualifying for the World Cup, the sportsbook will have to pay up 5,010 CAD.