With more than 11 million registered players Unibet is one of the biggest and most successful online betting sites in the world. It's headquartered in Malta, an EU-member state whose operating license this sportsbook carries. Thanks to its license, Unibet has the luxury to accept players from more than 100 different countries around the globe, one of which is Canada. At the moment, Unibet accepts players from all Canadian provinces excluding Quebec.

Is Unibet Legal in Canada?
To understand the legality of Unibet and other online sportsbooks in Canada, you need to learn more about this country's gaming legislation. You can do that by checking out the Canada Online Gambling Guide on our homepage!
The most important thing to remember is that, at present, there's no law in the Canadian constitution that bans online betting sites. At the same time, there's also no regulatory body that controls the work of such businesses.
However, that's going to change relatively soon, possibly even by the end of the year. With the introduction of the C-218 bill, Canada will enable all of its provinces to come up with their own rules and regulations regarding online betting.

The new laws, however, probably aren't going to affect Unibet. Considering that this is one of the most reputable online sportsbooks in the world it's very likely that the Canadian provinces are going to give Unibet an operating license when the time comes.
What this means is that Canadian Unibet users will be able to keep on betting on this platform. So, if you still don't own a Unibet Canada account, now is the right time to make one!
Unibet Bonus and Promo Codes
If you're still not convinced that registering a Unibet Canada account would be the right thing to do, there's another incentive. What we're talking about are the bonuses and promo offers this sportsbook has for its Canadian customers.
At any given moment, there are at least a couple of deals you can grab. Some of those are exclusive bonus offers, available only to those Canadians with the right promo code.
Unibet welcome bonus, get $100 welcome offer and $20 free bet
Unibet likes to keep things interesting for its players, changing its promotional offers very often. Some deals come and go, but there's one that's always up for grabs – a $100 Welcome Offer and a $20 Free Bet!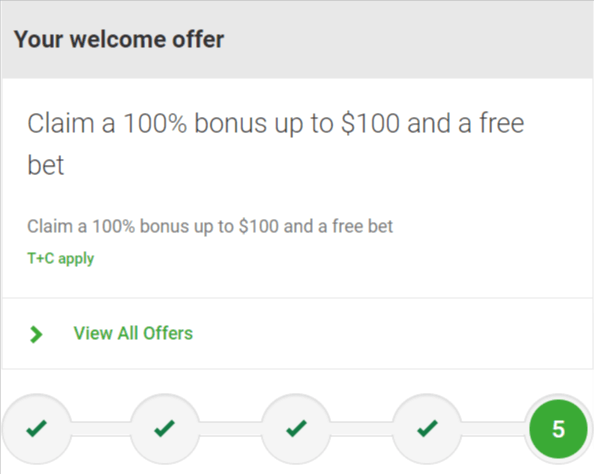 The best thing about this deal is that you will qualify for it by simply making a new Unibet account. All you got to do is follow our instructions on how to register an account on Unibet from Canada.
With your account up and running, the only thing that's left to do is to make a deposit, which will then be 100% matched (up to 100 CAD). In addition, Unibet will top up your account with another 20 CAD in the form of a free bet.
How to claim your promotion code?
Occasionally, Unibet offers special deals through promo codes. We want to be one step ahead and present them to you as soon as they are available. Check our website regularly, so you don't miss the Unibet bonus codes that will open the door to some amazing offers. By simply typing in the promo code provided by us, you will make yourself eligible for deals like match deposit bonuses, odds boosters, free bets, and so on.
How to Register on Unibet from Canada?
The Unibet Canada registration process is a simple as it gets. Everything is done in a few simple steps, the first of which is to go to the official website of this sportsbook, which is Unibet.com.
The next step is to click the button 'Register' – it's the big yellow one in the top-right corner of the screen.
Then, it's time to enter your personal details, including things like: your province, home address, preferred language, mobile phone number, email, and so on.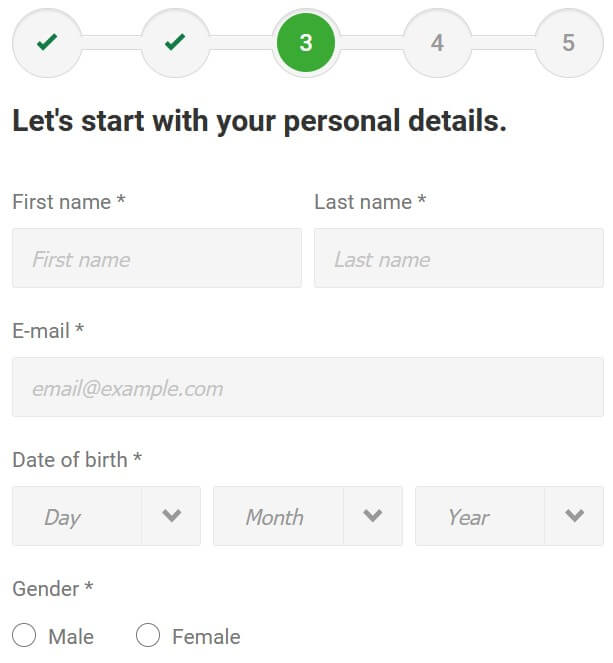 After you've completed the registration, it's time to confirm your account via the verification link sent to you by the sportsbook. It's also recommended to verify it's you who owns the account by providing a photocopy of an ID. This way, you will have no problems withdrawing any future winnings.
Unibet Sportsbook Games & Odds
Unibet is a true leader when it comes to the sportsbook offer, with more than 50,000 events available for betting on a monthly basis. The sportsbook covers more than 30 sports, including not only the world's most popular sports (football, basketball, hockey, etc.) but some obscure ones as well.
What we're talking about are sports like:
Lacrosse
Netball
Rugby
Canadian football
Snooker
Biathlon
Ski jumping
Curling
When it comes to Unibet, it's not just about quantity; it's also about quality! The betting odds available on this platform are among the most competitive. It's because Unibet's payout percentage is as high as 96% on some markets.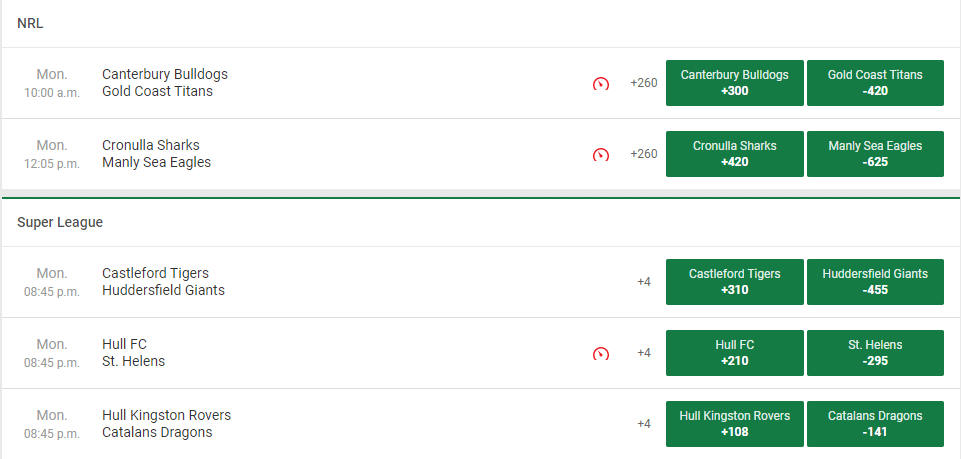 Unibet Deposit Options
The Canadian dollar is one of the supported currencies, meaning that you don't have to convert currencies when making deposits/withdrawals. By using CAD, you will avoid paying any conversion fees. Speaking of which, Unibet doesn't charge a commission on deposits.
You can fund your Unibet Canada account using one of the following methods:
Visa
Mastercard
Paypal
Skrill
ecoPayz
Trustly
Sofort
Interac
And more!
Deposits are typically processed straight away, regardless of which method is used.

Unibet Withdrawal Options
The same banking options available for deposits are also available for withdrawals. The only major difference is that withdrawals might come with a processing fee. The amount of the fee depends on the method, although it's safe to say that in most cases, it's a very tiny amount.
The minimum withdrawal you can make at Unibet is 10 CAD (for bank cards, it's 15 CAD), while the maximum is measured in tens of thousands of dollars.
Unibet Desktop and Mobile App
With a green background, the website looks very pleasing to the eye. Even more importantly, it's very easy to use. Even if you're a newcomer to the world of online betting, you should have no problems figuring out how to bet on Unibet.
The website is also very customizable, enabling you to tailor the sportsbook offer to your taste. Some of the things you can change include the odds format, language, and the list of events displayed before you.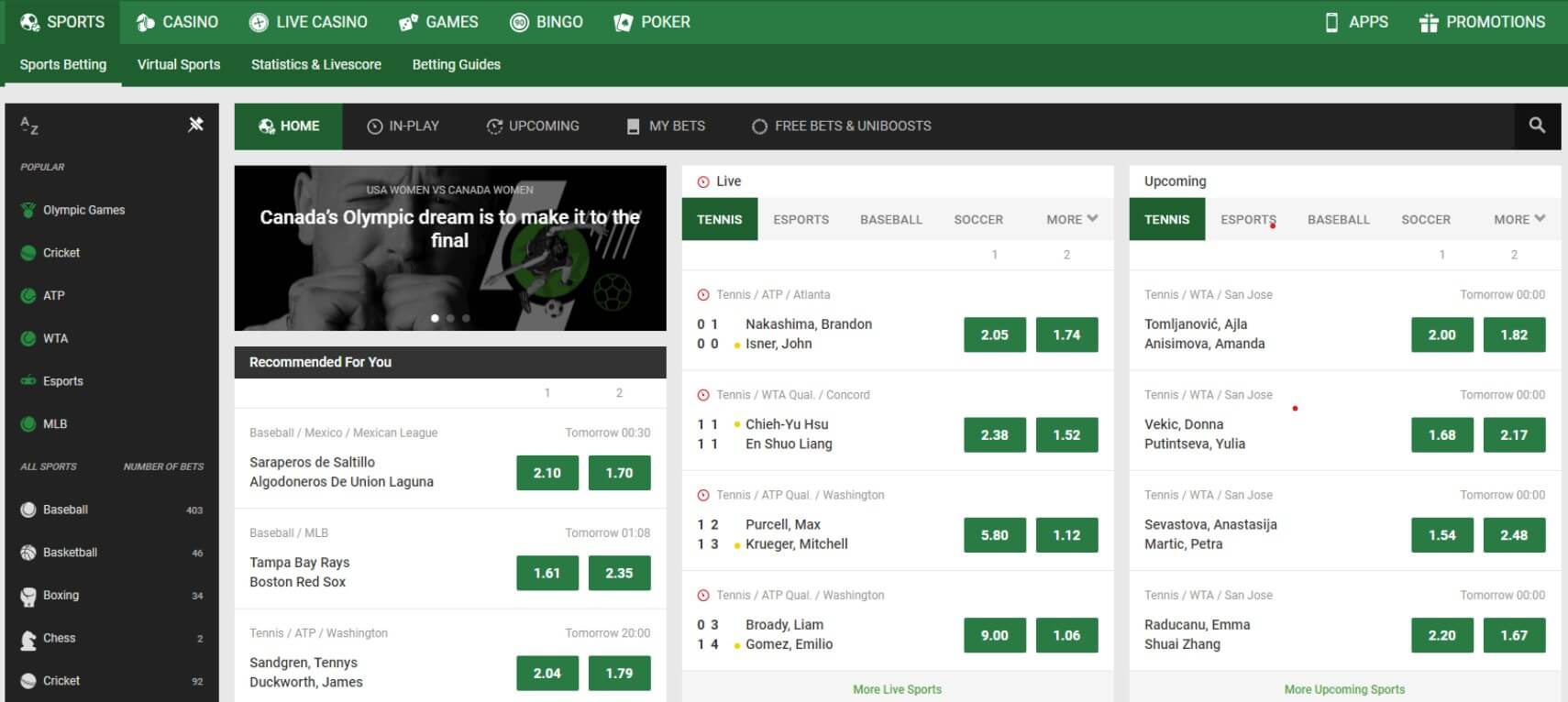 It's basically the same case when it comes to the Unibet mobile app. Designed to provide the same level of user experience to those who prefer mobile betting, the app is available in two versions – iOS and Android.
Unibet Casino
The online sportsbook is not the only product available on this platform. Unibet also has its own online casino, where you can find more than 1,450 different games. Most of those are online slots, developed by some of the biggest names in the industry – Microgaming, NetEnt, Play'n'Go, and others.
Unibet also has a large selection of virtual table games, like roulette, blackjack, baccarat, and so on. Then, there's also an entire section dedicated to live dealer casino games.

Play Poker at Unibet and Get Welcome Bonus!
Another Unibet Canada product worth checking is the online poker platform. It's available in two versions, instant and downloadable (for PC or Mac). Whichever you choose, you're guaranteed a top-level experience while playing Texas Hold'em, Omaha, and other poker variants against other Unibet players from all around the globe.
If you're still not impressed with the Unibet poker platform, you should also know that there's a bonus waiting for you. The Unibet poker bonus comes in different shapes, so you better make sure you grab the one that fits your needs if you are keen on poker (note that Euro is used on the poker platform).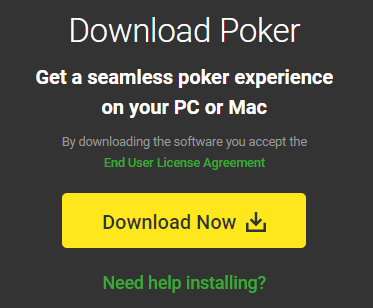 Unibet Customer Support Experience
There's a problem with your Unibet Canada account? You don't understand what certain bets mean? Deposits/withdrawals are taking too long?
For any issue ruining your Unibet experience, there's the customer service ready to deal with it. The agents are available 24/7, 365 days a year.
You can contact them by live chat, telephone (+356-213-33577), or by emailing them at info@unibet.com.
On top of everything, the Unibet website is a large source of information on its own. Go to the Unibet Help Center to learn about things like the T&Cs of bonus offers, sports betting rules, and more.